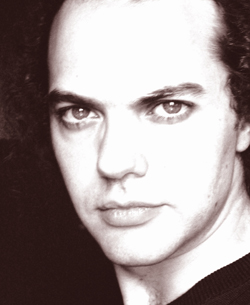 The music of Octavio Vazquez has been performed throughout the US, Europe, and Asia, in venues such as Carnegie Hall, the National Auditorium of Spain, Cologne's Philharmonie, or the Big Hall of the St. Petersburg Conservatory. He has also written for film and collaborated with world-music artists as an arranger, orchestrator and producer, most notably with Grammy Award winner Cristina Pato. His orchestration of "Negro Caravel" for Ms Pato's CD "Muller" was nominated for the 2011 Spanish Music Academy Awards.

His works have been recorded for labels including Naxos, Delos, and Odradek, and by national radio and TV networks in the US, Spain, Russia and China. A winner of numerous national and international prizes, he has received grants and commissions from the National Endowment for the Arts, New York State Council on the Arts, New Music USA, Meet the Composer, Aspen Music Festival, Spanish Radio and Television Orchestra, Royal Galician Philharmonic, Galicia Symphony Orchestra, Galician Cultural Council, Fulbright Commission, and Chi-Mei Foundation among others. Recent recognition includes I-Park Foundation, MacDowell, and VCCA Fellowships.

Notable performers of his works include conductors such as Dima Slobodeniouk, Carlos Kalmar, Paul Daniel, Rossen Milanov, Paolo Bortolameolli, Andrew Grams, Hansjorg Schellenberger, Victor Pablo Perez, Pablo Gonzalez, and Maximino Zumalave, and soloists as Hilary Hahn, Cristina Pato, Dmitri Berlinsky, Amaury Coeytaux, Johnny Gandelsman, Nurit Pacht, Eric Jacobsen, Adam Levin, Viacheslav Dinerchtein, Adam Kent, and Eldar Nebolsin.

Festivals featuring his music include the Koelner MusikTriennale (Germany), Festival de Basse Navarre / Navarra International Festival (France and Spain), the Prokofiev International Festival (Russia), Macedon Music (Australia), Niagara International Chamber Music Festival (Canada), Camarissima International Festival (Mexico), Clazz International (Italy), New Voices in Music and International Sacred Music Festival (Poland), Aspen Music Festival, Water Island Festival, Music Mountain, Rochester Fringe, Tribeca New Music, Vision of Sound, California Summer Music, European Dream Festival, Composers Now, Queens New Music, and Southamptom Arts (USA), and the Villa de Medinaceli, Tres Cantos, Leon, Cidade de Lugo, Cristobal Halffter, IFKEM, Bermeo, AreMore, Via Stellae, Espazos Sonoros, Clasicos en Verano, and Musica en Compostela International Festivals (Spain).

A graduate of the Adolfo Salazar Conservatory, the Royal Conservatory of Music of Madrid, the Peabody Conservatory, and the University of Maryland, Dr. Vazquez has given presentations and masterclasses at Manhattan School of Music, Eastman School of Music, Mannes College, Hofstra University, Fordham University, Johns Hopkins University/Peabody Conservatory, University of Maryland, Salisbury University, and Texas Christian University (USA), Carlos III, Santiago de Compostela, and Complutense Universities (Spain), Silesian University (Poland), the XXXVII Congress of the International Viola Society (Southafrica), and the Next Renaissance Conference (Netherlands) among others. Professor Vazquez teaches at the Nazareth College of Rochester, NY, where he directs the composition program.